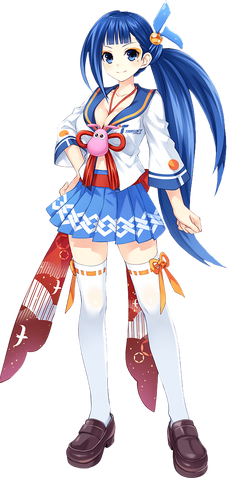 Tamsoft (タムソフト, Tamusofuto) is a Maker character that has only appeared in spin-off games so far. She represents the gaming company Tamsoft Corporation.
Musical Themes
Other Appearances
Main Article: Tamsoft/MegaTagmension Blanc
Main Article: Tamsoft/4 Goddesses Online
Musical Themes
Audio samples do not work on iPad or any medium that does not support the .ogg audio format.
Trivia
Tamsoft represents the company responsible for making the Neptunia action-based games, like MegaTagmension Blanc + Neptune VS Zombies, as well as been the company behind the Senran Kagura series, the budget titles of Simple 2000, and the early 3D pioneering fighting game Battle Arena Toshinden.
Ad blocker interference detected!
Wikia is a free-to-use site that makes money from advertising. We have a modified experience for viewers using ad blockers

Wikia is not accessible if you've made further modifications. Remove the custom ad blocker rule(s) and the page will load as expected.