Gust
がすと
Gasuto
Profile
Title
Maker
Gender
Female
Race
Human
Height
112 cm (3'08")
Weight
19 kg (41.9 lbs)
Sizes
B53-W53-H53
Weapon
Staffs
Personification
Gust Incorporated
Personal Status
Occupation
Alchemist
Base of operations
Lowee
Appearances
Video game
Hyperdimension Neptunia mk2
Voice Actors
Japanese voice
Natsuko Kuwatani
English voice
Cassandra Morris
Gust is an alchemist from a faraway country with a unique manner of speaking. Despite her young looks, she likes money and is a very cutthroat entrepreneur.
Profile
Appearance
Gust appears to be nothing but a child in terms of height and overall appearance. She is short with brown eyes and medium length brown hair. Her attire consists of a blue apron like dress with a large pocket on the front used for storing alchemy materials and possibly other things. On her head she wears a large hat that appears to have bunny ears along with giant large white gloves to match.
Personality
While Gust is an overall good person she is also a cut-throat business entrepreneur who is also looking for a way to make a profit off of others. She will often do things for people, making it seem like it's nothing more than a favor and then charge them afterwards. Despite supposedly making straight Cs in alchemy school, she is rather intelligent and cunning.
Relationships
Main Article: Gust/Hyper Dimension/Relationships
Story
Hyperdimension Neptunia mk2
Gameplay
Main Article: Gust/Hyper Dimension/Gameplay
Equipment
Skills
Videos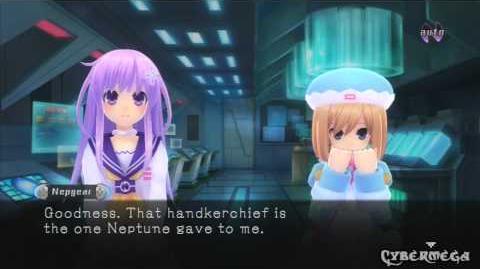 Quotes
Main Article: Gust/Hyper Dimension/Quotes
Ad blocker interference detected!
Wikia is a free-to-use site that makes money from advertising. We have a modified experience for viewers using ad blockers

Wikia is not accessible if you've made further modifications. Remove the custom ad blocker rule(s) and the page will load as expected.